Episodes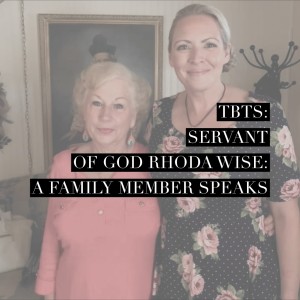 Thursday May 26, 2022
Thursday May 26, 2022
On this episode: A rare and candid interview with Darlene, the granddaughter of Rhoda Wise.
In 2017, Rhoda Wise was declared a Servant of God. This is the first step of canonization as a saint in the Catholic Church.
The life of this mystic, stigmatist, and
mentor of Mother Angelica will move your heart and soul.
It is a great privilege to be able to bring you Rhoda's story.
Click here
for the official website of the Rhoda Wise home.